Maxbet is widely recognized as one of the premier companies in Asian sportsbook betting, consistently ranking at the top for many years. Previously known as IBCBET, this Malaysian live sports betting casino was established in 2008 and has since maintained its esteemed reputation. Maxbet offers both mobile and desktop betting options, catering to the preferences of a wide range of players.
Over the past few years, this Malaysian online betting platform has diversified its offerings by introducing a wide array of games including e-sports, virtual sports, numbers, and others. As a responsible gambling platform, Maxbet operates within legal boundaries, ensuring compliance with relevant regulations and providing a safe and secure environment for players.
Introduction to Maxbet Sports Software Provider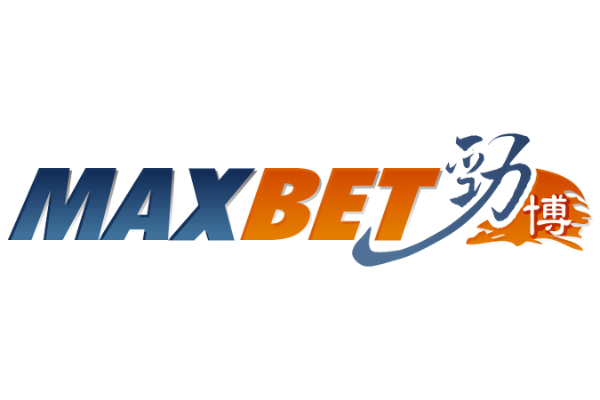 Maxbet, an esteemed online sports betting site, prioritizes the privacy and security of its customers' personal and financial data. The platform holds a license from the First Cagayan Leisure and Resort Corporation, granted by the Cagayan Economic Zone Authority (CEZA) in Santa Ana, Cagayan, Philippines.
To engage in gambling activities at Maxbet, prospective players are required to register with an approved Asian Bookie. Stringent verification processes are in place to ensure the authenticity and legitimacy of each player's credentials before granting access to the site. The dedicated staff at Maxbet diligently monitors and eliminates any suspicious activities, guaranteeing that your personal and financial information remains confidential and is not shared with any third party.
Overview
Some of the key features that make Maxbet stand out from the rest include:
There are a number of different bonuses and promotions available, such as welcome bonuses, cash rebates, deposit bonuses, and others.
Provides well-known games like as betting on football and other sports
Provides excellent customer support through 24/7 live chat, WhatsApp, Skype, Telegram and phone calls.
The ability to play on a variety of gadgets, including PCs, tablets, and mobile phones, allowing gamers access to their favourite games from where to where.
Basic Information
Maxbet, founded in 2008, has established itself as one of the largest and most renowned online gambling companies across various Asian countries. With a staggering volume of bets processed each month, amounting to billions of dollars, Maxbet has become a powerhouse in the industry. It has gained this reputation by offering the best odds and accommodating high-stake wagers.
When it comes to live betting, Maxbet stands as a global leader, offering a staggering selection of over 6,000 matches to choose from each month. To maximize your profits, it is recommended to utilize a betting agent who can provide access to the best Maxbet odds.
It's vital to remember that only the bookmaker's authorised affiliates are permitted to open and handle accounts with the majority of Asian bookies. BET-IBC, founded in 2007, has emerged as one of the most reputable and well-known firms in the industry, serving as a top-level agent for Maxbet. Their longstanding presence and reliability make them a trusted partner for those seeking to engage with Maxbet's offerings.
Available Games
The vast quantity and variety of wagering options available on Maxbet's sportsbook page is mind-boggling. Maxbet, like many other top-tier online bookies, lets you wager on a wide variety of popular sporting events. You may find popular E-Sports like League of Legends, FIFA, Dota 2, CS:GO, and a lot more with the traditional titles.
To be clear, some Maxbet sportsbooks do offer odds on anything outside the most popular sports like football, basketball, and volleyball. Horse or dog races can also be bet on the software provider. Maxbet sports not only covers more minor leagues, tournaments, and championships, but also offers more betting options to choose from.
Maxbet caters to an extensive range of betting interests by providing a variety of betting alternatives in addition to the more common Over/Under and handicap bets. These unusual betting possibilities include First Card and Total Goal.
Maxbet boasts remarkably high odds for every sport, catering to those who prefer the Malay format. To ensure that everyone has equal access to the game, the minimum wager required for every player's account is set to a single unit of the currency being used.
Bonuses and Promotions
The fact that Maxbet is regarded as the best sport games provider in Asia is a source of tremendous pride for the company. As a consequence of this, it is able to keep its respectable reputation in relation to promotions and incentives. The bookmaker will help you become an expert in online sports betting regardless of how unskilled you are with the activity. Browse through all of the perks that Maxbet Casino has to offer, including the welcome bonuses and no deposit bonuses that are granted when you make your first deposit.
Customer Support
During our thorough research and evaluation for the Maxbet review, our interactions with the customer support team yielded predominantly positive experiences. The platform boasts a well-designed and user-friendly FAQ section that provides comprehensive answers to a wide range of commonly asked questions.
For direct communication with the customer support team, Maxbet provided multiple channels, such as phone, email, and live chat. The customer services are available 24/7. In the event of an issue, you may need to either write an email or await the availability of their phone, WhatsApp, Telegram and live chat support.
Unlike some other leading online gambling platforms, Maxbet supports English, Chinese and Malay languages exclusively. The customer service team exhibits a high level of professionalism and is capable of assisting players in 3 of the languages. We firmly believe that having dependable access to a responsive customer support team is of utmost importance, as it strengthens the player's trust and confidence in the platform.
Final Thoughts
In concluding our Maxbet review, we can confidently state that this operator is fully equipped to meet all of your betting needs. To summarize our findings, we have conducted a final assessment of the strengths and weaknesses of the platform, despite having already covered all relevant factors.
In essence, this Maxbet online bookmaker website offers a wide array of betting markets, catering to both popular and lesser-known sports and events. With competitive odds, Maxbet provides an exceptional sports betting experience through its user-friendly and intuitive web platform. The platform also offers convenient and secure banking options, ensuring a hassle-free transaction process. Additionally, the customer support team proves to be helpful and responsive, enhancing the overall user experience.
Maxbet stands out as an excellent choice due to its exceptional technology and robust security measures. The 'Mini Odds' feature of the platform is an excellent addition, since it allows users to place wagers quickly and easily.
FAQs about Maxbet
Maxbet's mobile platform supports Android and iOS devices, as well as PCs and tablets, for seamless sports betting on the go.
Maxbet offers a wide range of online sports games to bet on, including tennis, basketball, soccer, boxing, horse racing, and many more.
To place a bet, visit a reputable online casino platform like Winbox and access your Maxbet account while ensuring compliance with the relevant laws and regulations of the live service. You can then choose the sport you are interested in placing your bet on.